Our goal is to help our students feel as safe as possible and reduce vulnerability. To achieve this, we focus on four key areas: protection, prevention, coping skills and behaviour.
Introduction
We use a defined scale to assess each individual's risk, challenge, and vulnerability in each area. By doing this, we can prioritize areas of concern and create a tailored curriculum to address them, reducing anxiety and ensuring we don't miss any important topics. Our education staff use clear data and graphs to track progress and set individual targets, which can be shared with stakeholders, parents, and carers to support outstanding quality of life outcomes.
Intent
Recognising the importance of helping to make students become as safe as possible reduce vulnerability.
Implementation
We work on 4 core categories of; protection, prevention, coping skills and behaviour with defined areas of vulnerability within them. Use descriptors on each area on a defined scale that takes into account the risk, challenge and vulnerability of each individual. Although some areas are intertwined with others, by using this assessment tool you are able to gather data and create a profile of vulnerability.
This will allow you to visualise areas of concern that need to be prioritised. You can then start teaching to that vulnerability in a targeted, bespoke area of the curriculum (RARPA/PfA) for that student. This reduces the anxiety of missing out on covering an important subject as you know you are prioritising correctly.
Impact
THROUGH thorough BASELINING AND INDIVIDUAL TARGET SETTING education staff can evidence progress within resilience USING clear data and graphs that stakeholders/PARENTS/CARERS CAN USE for other areas of progress like functional skills or communication benchmarks to further support outstanding quality of life future outcomes. 
Resilience Profile – Baseline tool linked to RARPA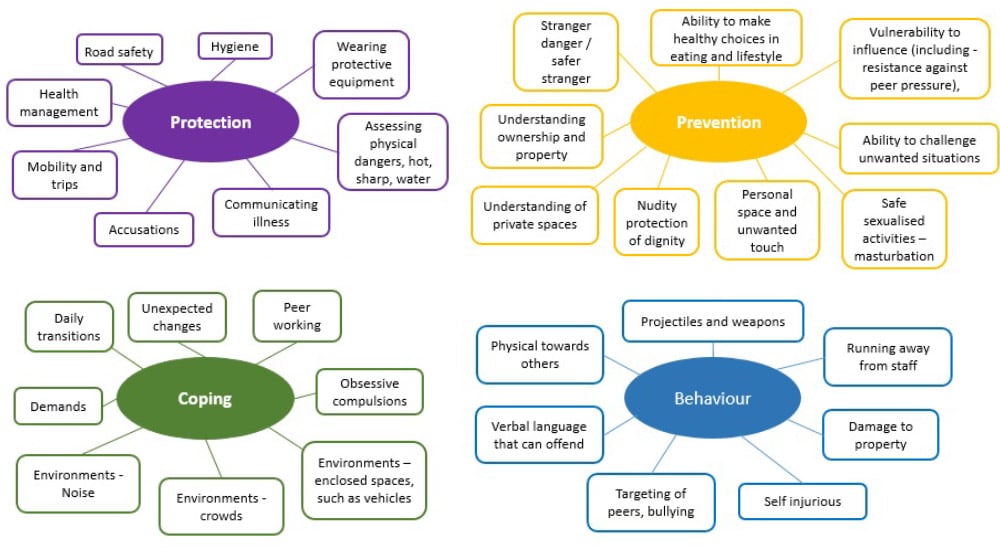 Sam Lowe, a teaching assistant at Ascent Autism Specialist College, has received a national award from Teaching Personnel. The SEN Teaching Assistant of the Year Award recognises and celebrates the hard work and dedication of teaching assistants in Special Educational...